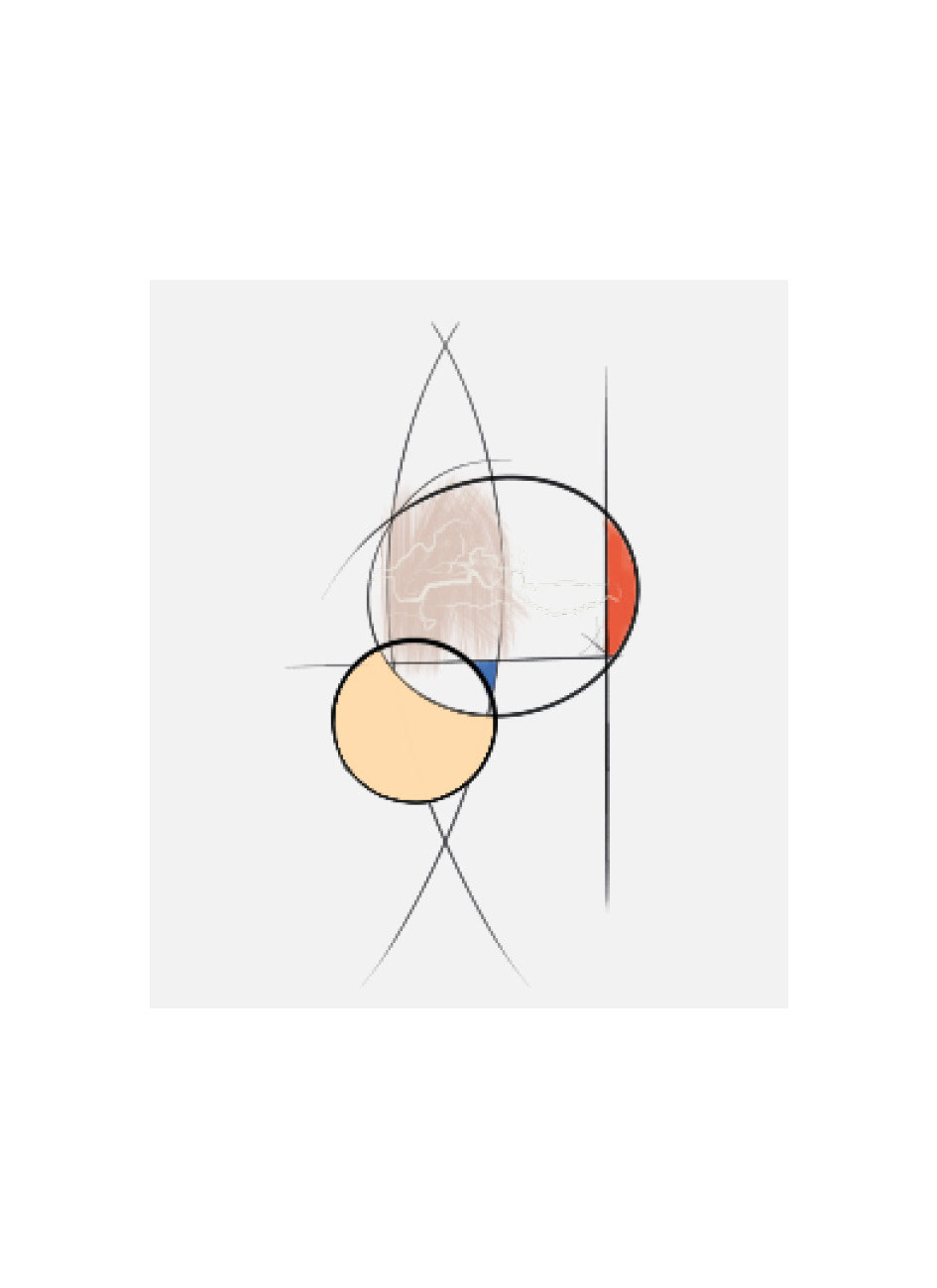 The following Theoretical Foundation is based on three pillars that set the scope for development in design. The range of research is rooted in philosophy through the branches of
Epistemology
,
Axiology
, and
Ontology
.
This capstone analyzes multiple theories, concepts, and questions that designers must discuss, acknowledge, and ultimately, understand. The Tangible Entangle unfolds a Taxonomy proposal to use in design's future education and its intervention in various crises.
Epistemic Culture


The human perception of understanding the world is embedded with certainty. These perceptions are fed by convictions and truth. People observe, interpret, and act. Unfortunately, many of our actions are fulfilled by a selfish vision. "We are keyed to action and not to reflection so that our personal life is generally blind to itself" (Maturana, 1992, p. 24). Being in the world is, by default, an act of reflection, and reflecting on the world around us creates sympoiesis -the systemic act of collective organization or creation.
Every individual creates an act of poiesis (to make) through the improvement of value and knowledge (Howatson, & Sheffield, 2008). Therefore, organizational
epistemology, the act of constructing knowledge
, is significant. To articulate, expand, and transfer knowledge, culture is essential. Culture is the driver towards "making personal knowledge available to others" (Nonaka, 2004, p. 32). New knowledge is extended through the process of thinking and engagement or vice-versa (Hartley, 2007). This process is known as the hermeneutic circle (Willis, 2006; Heidegger, 1962). A circular and paradoxical process of never-ending interpretation and understanding, an opportunity towards disclosure of value and meaning. It opposes nihilism and ignorance.
Design is involved in this circle. Designers are considered 'craftsmen of value.' "The task of the craftsman is not to generate the meaning, but rather to cultivate in himself the skill for discerning the meanings that are already there" (Dreyfus, & Kelly, 2011, p. 209). Design elaborates on and contributes to an Epistemic Culture, essential for the
creation and distribution of value
. In other words, design is an
Axiology Network.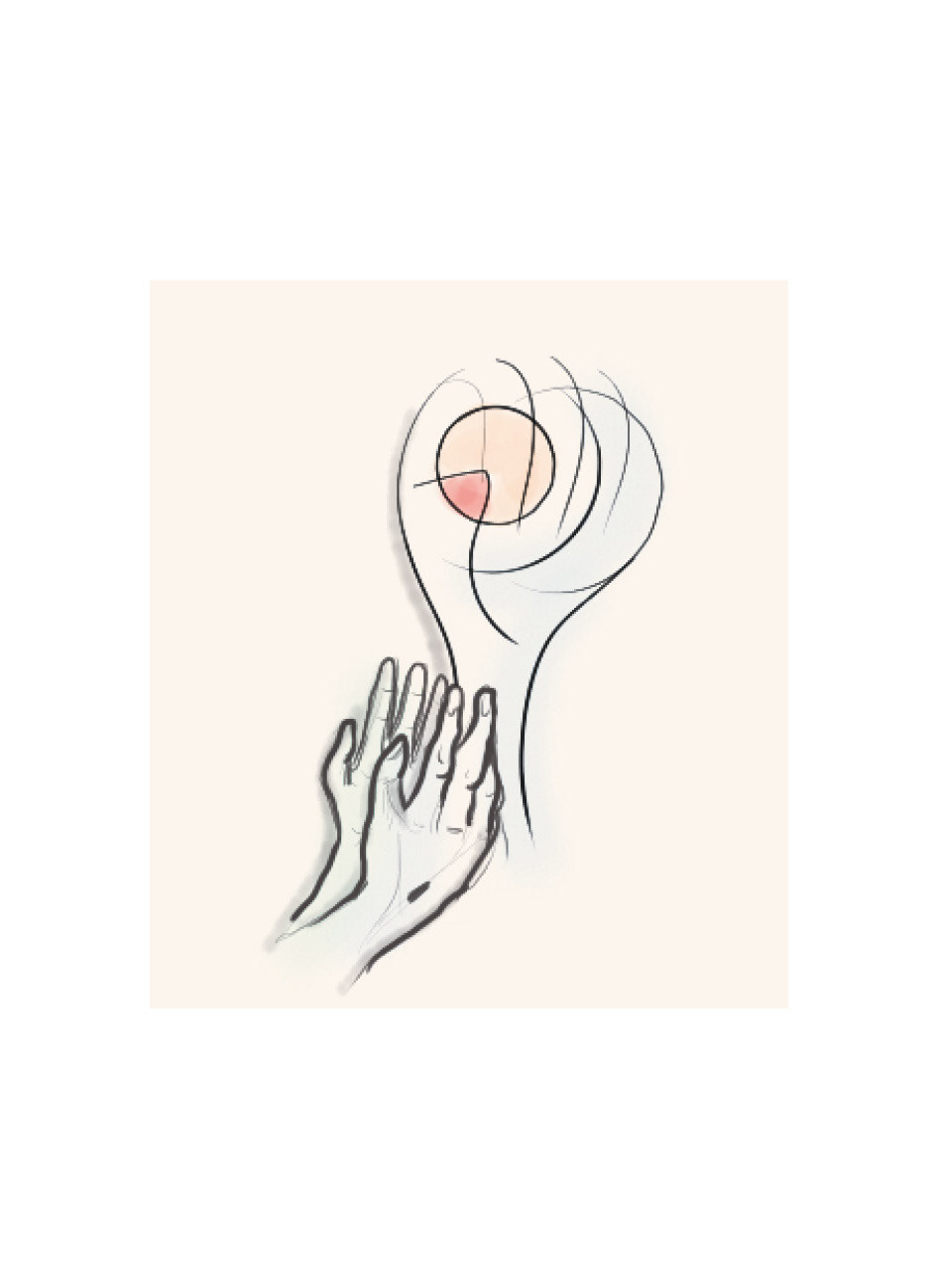 Axiology Network
The connotation of value is subjective. Value in many people's minds refers to material worth. For others, it is the concept of something experiential. In any case, the common ground is that value creates value. This meta-poietic principle elaborates on the idea that anyone can create something meaningful, tangible, or intangible. Design influences systems, spaces, and of course, people (characters), consciously and subconsciously (Conway, 1995).
"Design is about envisioning change, a condition not readily embraced by neoclassical models that are concerned with explaining what is, and are not fundamentally concerned with what might be." (Heskett, Dilnot, & Boztepe, 2017, p. 135) In this sense, design is always perceived as an 'engine' to develop profit (economy). The responsibility falling on designers today is much higher than ever before. The value of design conveys Manfred Max-Neef's 'Human Needs Matrix'. It proposes ways to enhance human subsistence, protection, affection, understanding, participation, leisure, creation, identity, and freedom (Figure 5). These elements are essential in the four realms of human existence; being, having, doing, and interacting (Table 1).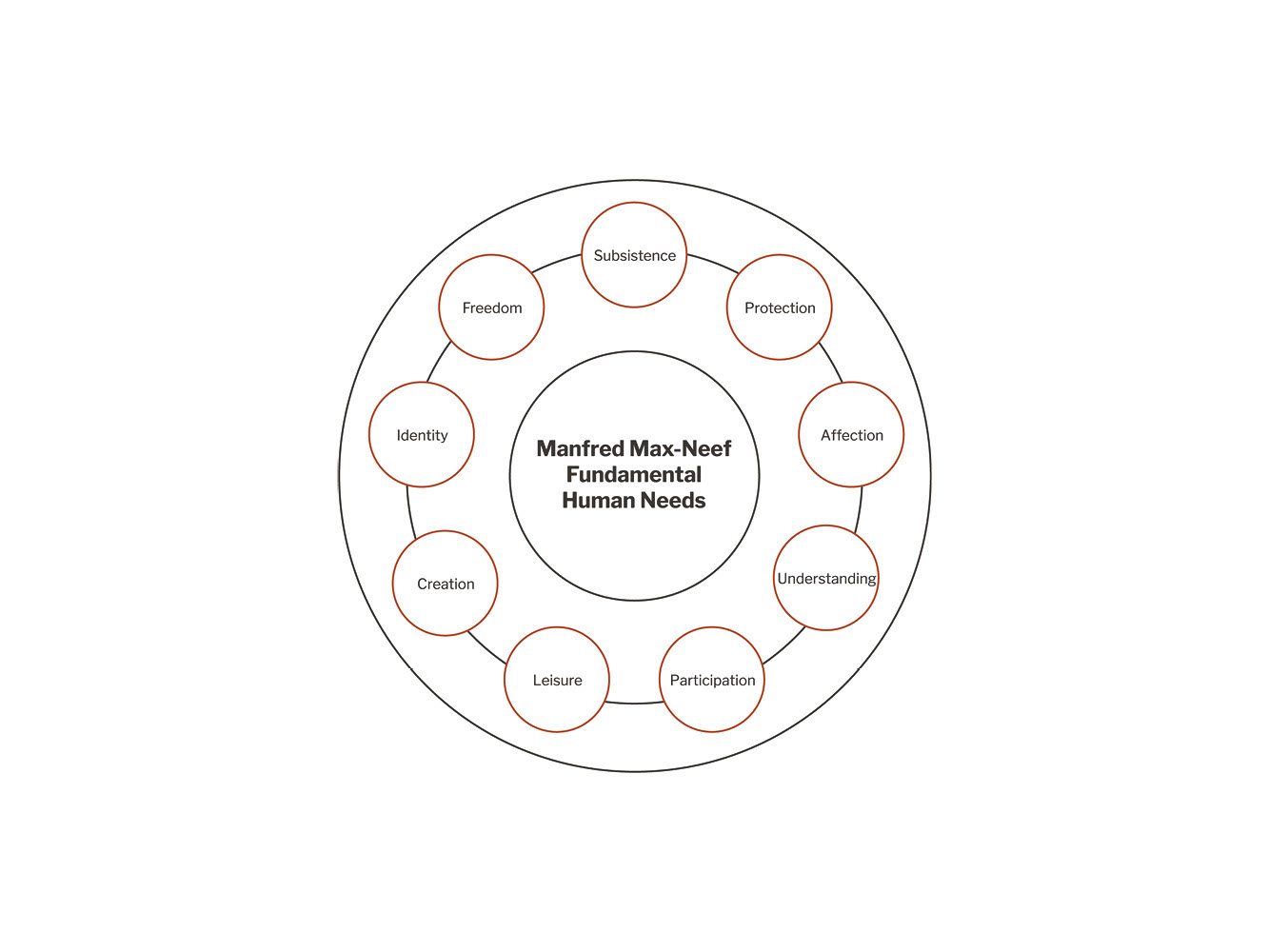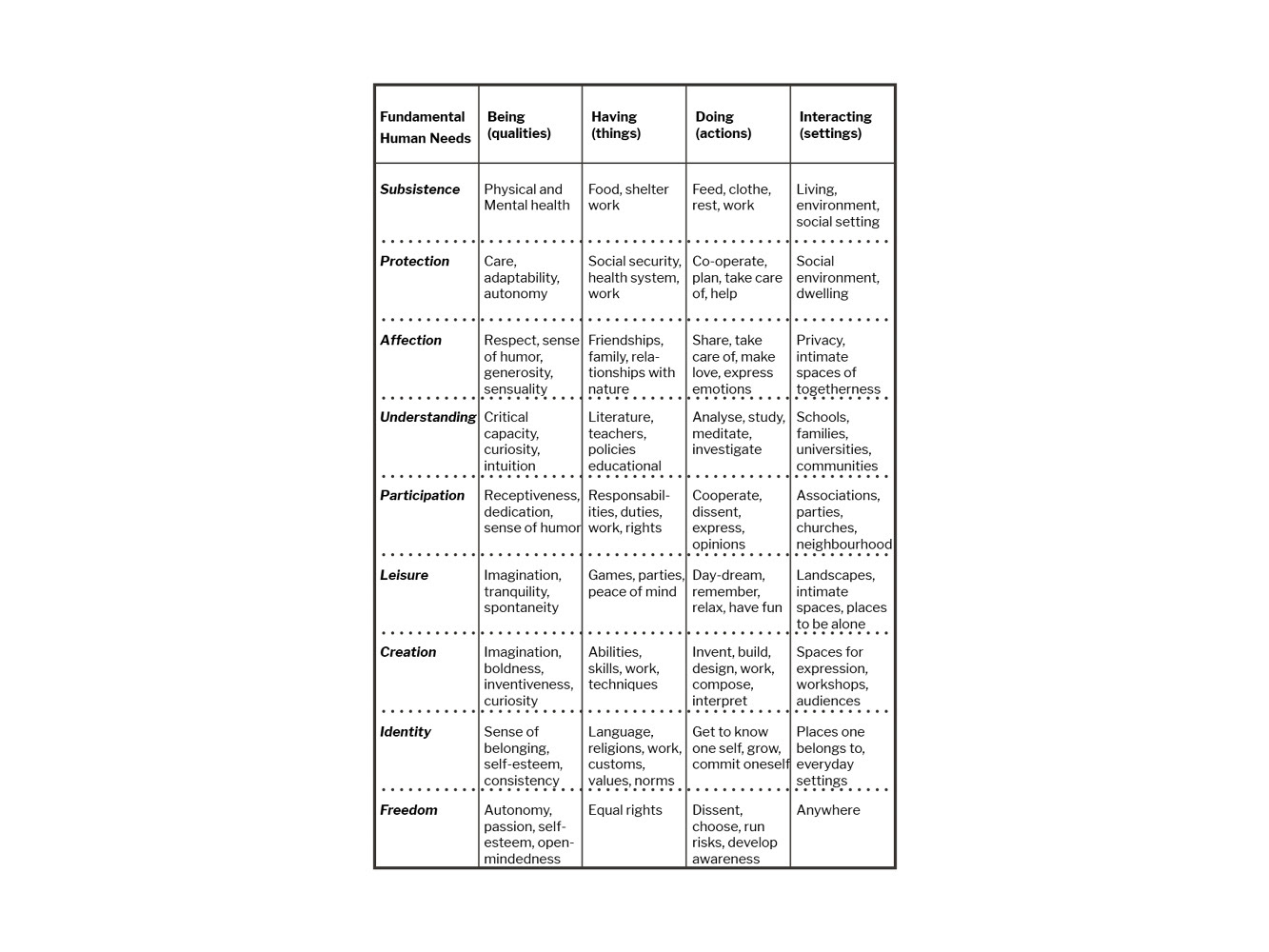 Since the beginning of time, creating and sharing is a social contribution. From gathering seeds and hunting to the agricultural revolution. From the development of industrial processes, up to today's sharing economy (Brand & Rocchi, 2010). These milestones in history were essential for human development and, as previously mentioned, culture developing morals. Therefore, values are embedded in individuals and large communities. The value of values is fundamental to design and its
ontological purpose.
Ontological Design


"

Ontological

designing is a way of characterizing the relation between human beings and lifeworlds" (Willis, 2006, p. 80). Design is borrowing ideas, absorbing knowledge, and expanding the possibilities of other disciplines. Thus, the raison d 'être

of design is substantial for the creation of worlds, the preservation of existing ones, and the restoration of the others damaged by human beings.
Restorative Design
is rooted in Interior Design. It is in charge of supporting the wellbeing of human beings. Physically, psychologically, and socially. It improves healing, therapeutic, integrative, and revitalizing humanistic processes (Nousiainen, Lindroos, Heino, Valta, & Häkkinen, 2016). Today, Restorative Design is being extrapolated to all living beings and ecosystems. 
Multiple environments are restorative by nature. Yet, the rate they are being damaged pushes urgent actions to transition the effects of the Anthropocene through design. Luckily, many design schools are taking measures to influence young designers to engage with these challenges. It might be too late to reverse the damage created so far. Therefore, designers need to act fast and also consider new measurements for the impending crisis-era. 
Ontological design can be driven through Restorative Design procedures. Broken Nature (2019) provided a list of activities (Table 2) for any person to include Restorative Design in their daily practice.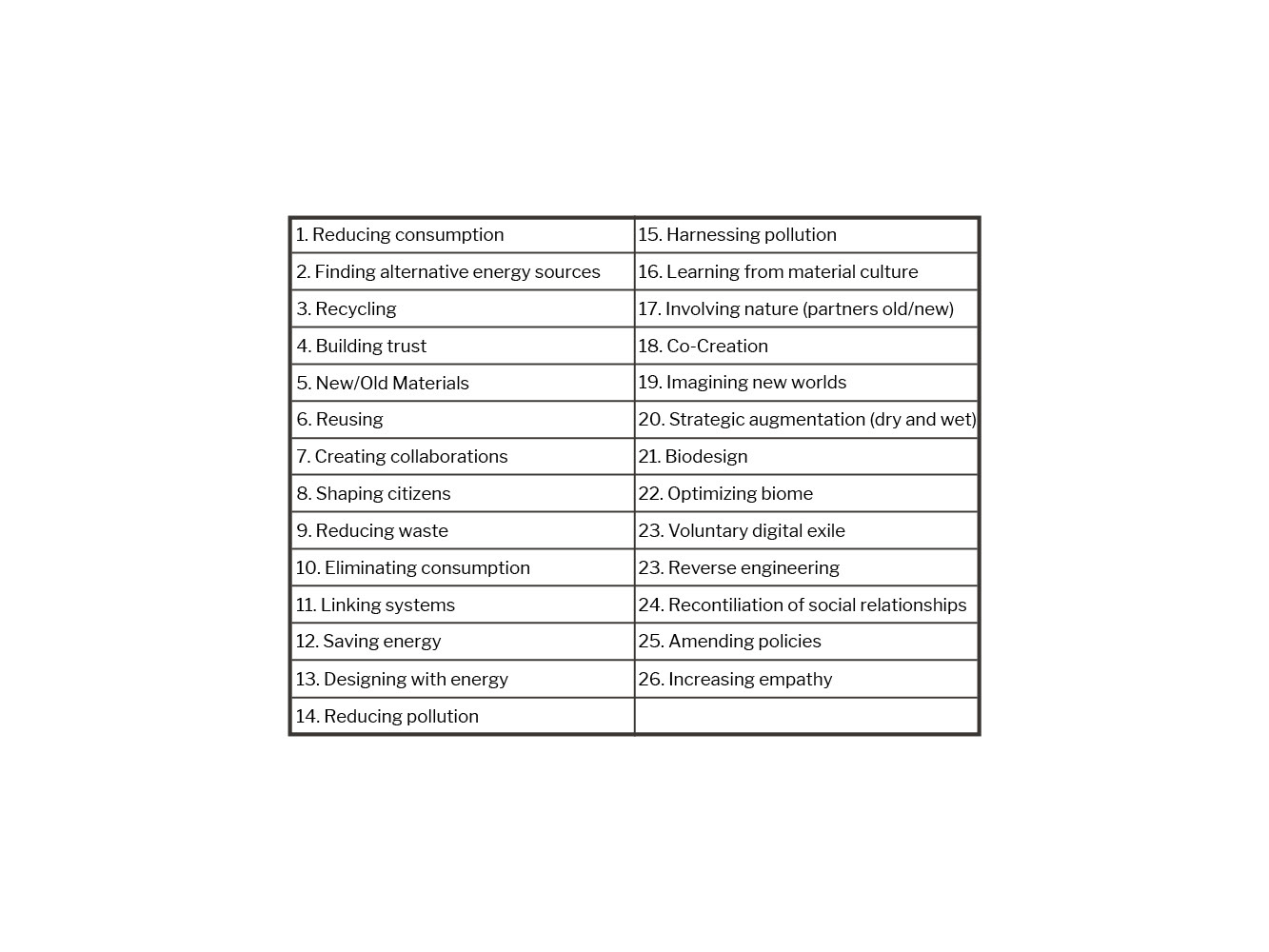 The political practice of Ontological Design proposes principles towards a Transformation Era. Transition or Transformation Design is focused on 'complex problem-solving' or 'wicked problems'. The British Design Council (Burns, Cottam, Vanstone, & Winhall, 2006, 20-22) listed six main characteristics of this approach for future development in different levels of value:
1. Defining and redefining the brief
2. Collaborating between disciplines 
3. Employing participatory design techniques 
4. Building capacity, not dependency 
5. Designing beyond traditional solutions 
6. Creating fundamental change 
This approach is pushing the fundamentalist boundaries of design. Throughout this research, I will disseminate many of its principles, ideologies, and proposals to prepare a new generation of designers through design's education. 
The following Design Taxonomy is rooted in the combination of Epistemic Cultures with design's Axiology Network powered by Ontological Design. These foundations shaped the definition and scope of my political design approach. The following definition acts as an acknowledgment of my time spent in industrial design practice, which is now being reformulated by my master's in strategic design. Shaping my future professional and human responsibility.

Design Definition in the "Age of Entanglement."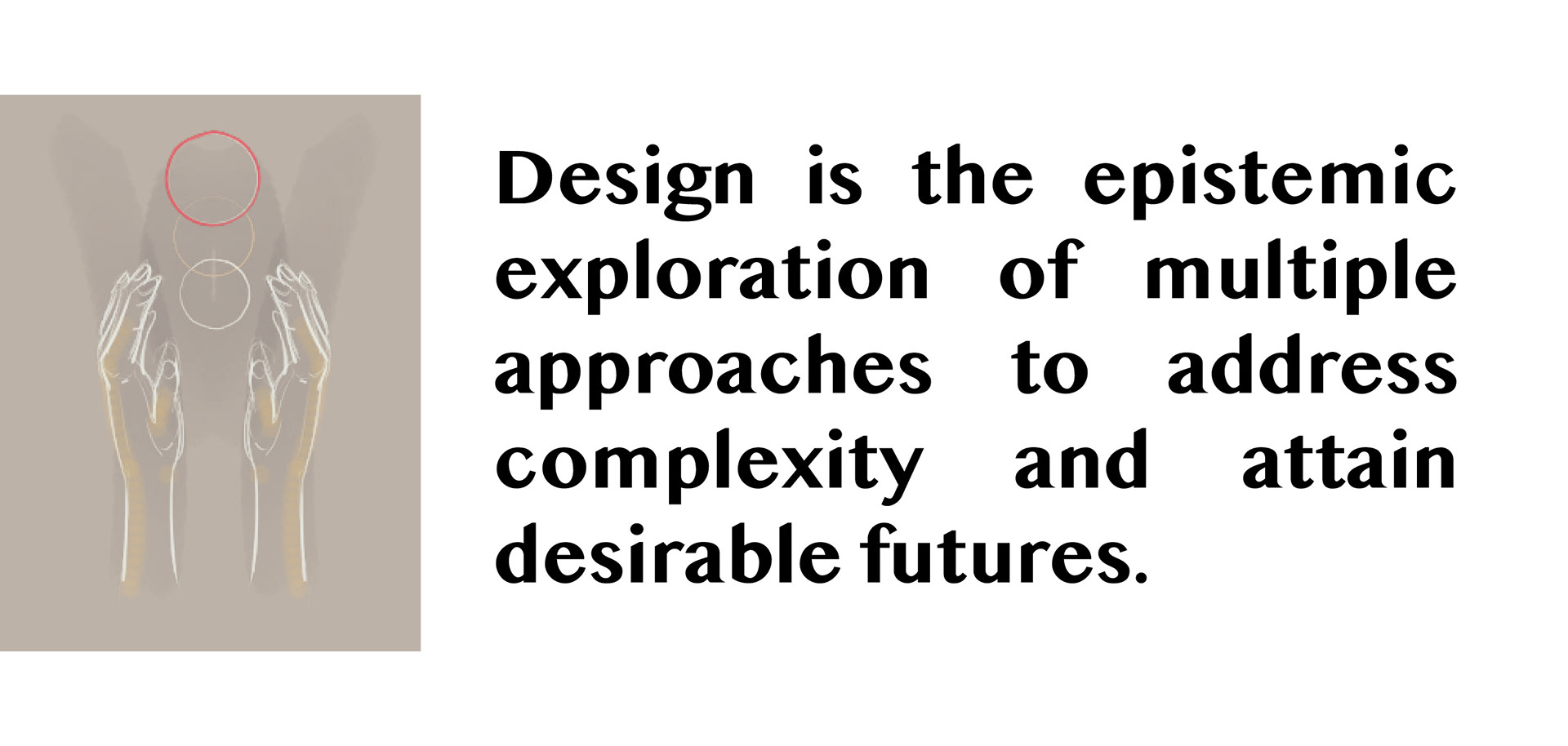 Designers are modern activists of change. They should no longer be manufactures but thinkers; active storytellers, influencers for collaboration, and decision-makers. In an era when everyone is looking for transformational meaning, a call to action towards Autonomous Design is necessary.

The Media Lab coined the term "antidisciplinary," which is different from interdisciplinary. The first term, "it's about working in spaces that simply do not fit into any existing academic discipline" (Ito, 2016, p. 3). Design has to be antidisciplinary, dynamically creating new words, frameworks, and methods. 
Building on Archers' 'third area of the education' model, John Maeda proposed the 'Rich Gold Matrix' (Figure 8). A rectangular map divided into four quadrants that act upon the world: Science, Engineering, Design, and Art. Maeda suggested that each area had a commission: "to Science, exploration; to Engineering, invention; to Design, communication; to Art, expression. Describing the four 'hats' of creativity" (Oxman, 2016, p. 2).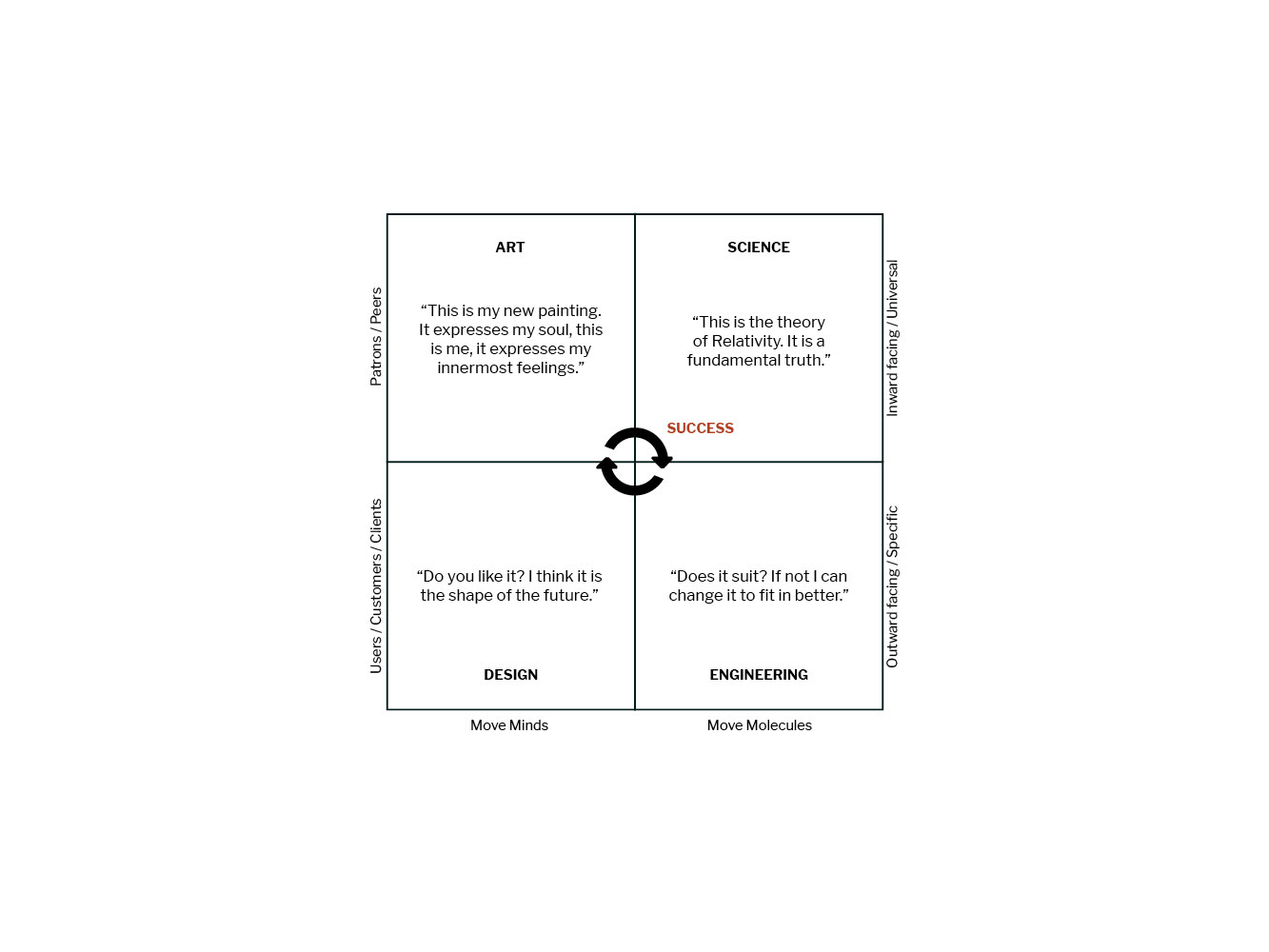 Consequently, architect and designer Neri Oxman constructed on the ontological purpose of the Rich Gold Matrix and how it assists in making sense of our reality. Oxman proposed the "Krebs Cycle of Creativity" (Figure 9) to navigate the 'Intellectual Pangea' and traverse its multiple epistemic explorations.
Many design philosophers, scholars, theorists, and professors inspired my design definition. Various thinkers are referenced continuously in this capstone, such as Victor Papanek, Humberto Maturana, Arturo Escobar, Tony Fry, Anne-Marie Willis, Ezio Manzini, amongst others. They are some of the most influential guides in this research.
This Design Taxonomy intends to synthesize knowledge, awake curiosity in designers, and, hopefully, help them shift their own definition of design and practice.

References:
· Brand, R., & Rocchi, S. (2010). Rethinking value in a changing landscape. A model for strategic reflection and business transformation. Philips Design.
· Broken Nature. (2019). Concept. Retrieved from http://www.brokennature.org/exhibition/theme/.
· Burns, C., Cottam, H., Vanstone, C., & Winhall, J. (2006). Transformation Design. British Design Council.
· Conway, H. (1995). Design history: a students handbook. London: Routledge.
· Dreyfus, H. L., & Kelly, S. (2011). All things shining: reading the Western classics to find meaning in a secular age. New York: Free Press.
· Hartley, D. (2007). Organizational epistemology, education and social theory. British Journal of Sociology of Education, 28(2), 195-208. doi:10.1080/01425690701192620
· Heskett, J., Dilnot, C., & Boztepe, S. (2017). Design and the Creation of Value. London, UNITED KINGDOM: Bloomsbury Publishing Plc.
· Howatson, M. C., & Sheffield, F. C. (2008). Plato. The Symposium. Cambridge University Press.
· Ito, J. (2016). Design and Science. Journal of Design and Science, p. 3. doi.org/10.21428/f4c68887
· Maturana, H. R. (1992). The tree of knowledge : the biological roots of human understanding. Boston, Mass.: Shambhala.
· Nonaka, I. (2004) The knowledge creating company, in: H. Takeuchi & I. Nonaka (Eds) Hitotsubashi on knowledge creation (Singapore, John Wiley (Asia)).
· Nousiainen, M., Lindroos, H., Heino, P., Valta, M., & Häkkinen, J. (2016). Restorative Enviroment Design. Kymenlaakso University of Applied Sciences.
· Oxman, N. (2016). Age of Entanglement. Journal of Design and Science, p. 2. doi.org/10.21428/7e0583ad
· Willis, A.-M. (2006). Ontological designing. Design Philosophy Papers, 4(2), 69-92. doi:10.2752/144871306x13966268131514